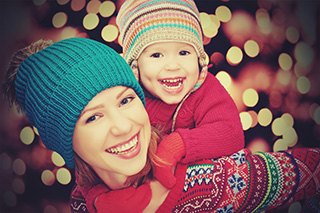 People do all kinds of things to achieve that. If you do it, you are pretty much guaranteed to be happy.
Do you want to know what it is?
Be grateful for what you have.
Being grateful to be happy might begin to lose its meaning as you might have heard this so often.
But if you think about it. Where does unhappiness come from?
It is likely to come from thinking about what you don't have. You think that in order to be happy, you need something. And when you don't have it, so you become unhappy. You may say something like, "If only I have, then I will be happy."
It's a never-ending cycle.
So the good news is that what if you reverse what you are thinking? Think about what you do have will make you happy.
However the bad news is that most people only do the 'reversed thinking' after they have lost the thing. Many don't appreciate what they have until they have lost it.
Here are some seemingly simple things you can appreciate in your life :
Living in peace (and it is a great blessing)
Having the necessities of life. Millions of people don't have access to clean water and food, let alone the Internet.
Being with your loved ones. If you are with your loved ones, be grateful.
Having friends. Many people are lonely, so don't take your friends for granted.
Living a convenient life. Believe it or not, your standard of living is higher than many royalties in the past. They didn't have the Internet nor the bright light at night, but you do.
As a wise person once said:Happiness will never come to those who fail to appreciate what they already have.
See full story on lifeoptimizer.org