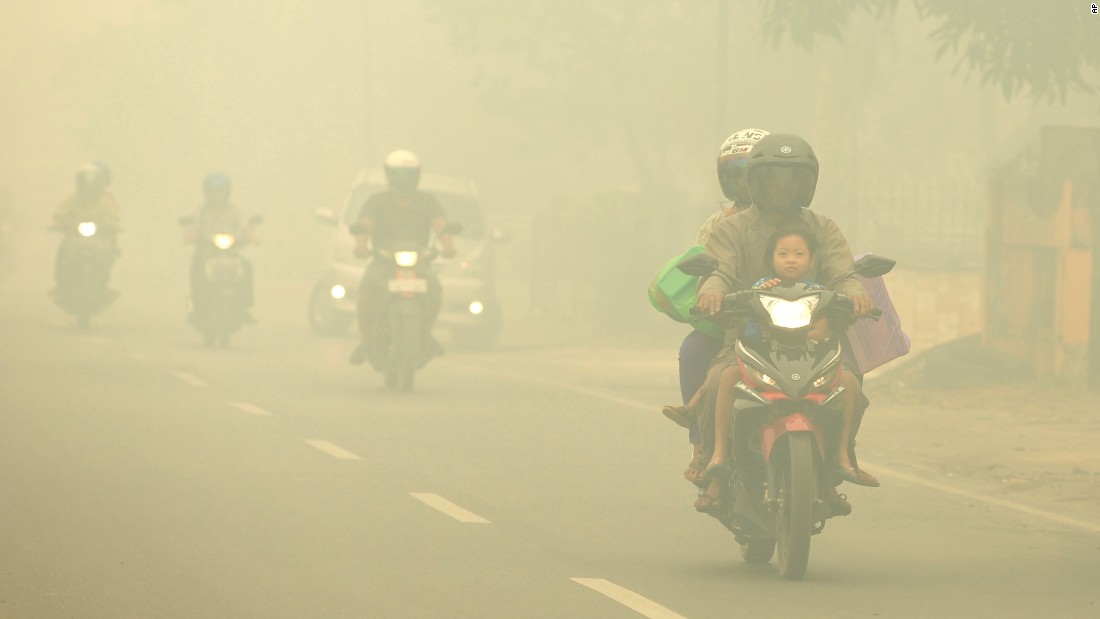 The annual burning churns out thick smoke across parts of Southeast Asia, but this summer's haze is the worst it's been for 20 years. Most of the forest fires that are contributing to this massive environmental disaster are started illegally by farmers who slash and burn peat forest to make way for agricultural land.
The human costPollutant Standard Index (PSI) indices in the worst-affected areas have nudged 2, 000 — anything over 300 is considered hazardous.
Forty-three million people have been exposed to particulates from wildfire smoke, according to the Jakarta Globe, while hundreds of thousands of cases of acute respiratory disease have been directly attributed to the burnings.
Nineteen people have died from haze-related ailments, Social Affairs Minister Khofifah Indar Parawansa said on Wednesday. Residents of the worst-affected areas will continue to be evacuated, she added.
"Every half an hour all district and neighborhood heads will get updates on the air quality index of their respective areas so that they can order an evacuation immediately," she told reporters.
See full story on cnn.com