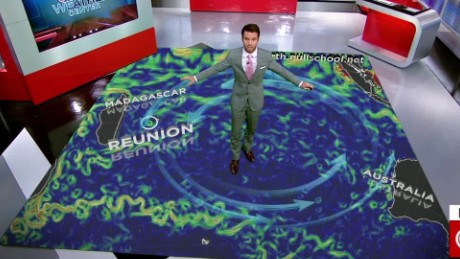 The debris is expected to arrive in Paris on Saturday, said Agnes Thibault-Lecuivre, a spokeswoman for the Paris prosecutor's office. Aviation investigators still have to make a definitive judgment on whether the item, which appears to be a wing component, is from the Malaysian jetliner that disappeared nearly 17 months ago with 239 people aboard.
If it is confirmed, the piece of wreckage would be the first bit of physical evidence recovered from MH370.
Martin Dolan, the head of the Australian agency coordinating the underwater search for the plane, told CNN on Friday that he is "increasingly confident, but not yet certain" that the debris is from MH370.
Why we still can't track an airplane
Authorities are "highly confident" that the object found Wednesday by people cleaning a beach on the French island of Reunion is from a Boeing 777, Dolan said, and "the only 777 aircraft that we're aware of in the Indian Ocean that could have led to this part floating is MH370."
See full story on cnn.com