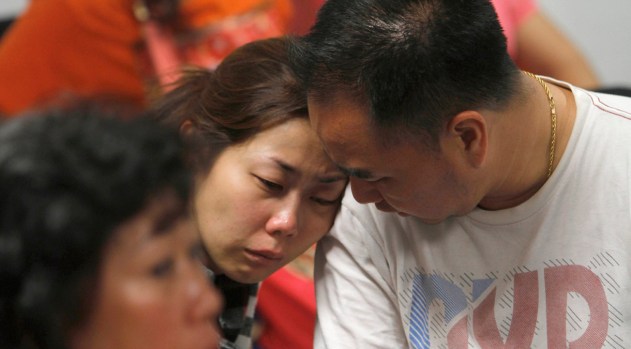 An AirAsia plane traveling from Indonesia to Singapore with 162 aboard went missing after its pilot requested a course change due to weather, the airline said.



The disappearance Sunday of AirAsia Flight 8501 was the third air incident this year involving Malaysia. Here's a look at the two other disasters.

MALAYSIA AIRLINES FLIGHT 370 : Malaysia Airlines Boeing 777 on March 8 triggered one of modern aviation's most perplexing mysteries. Flight 370, carrying 239 people from Kuala Lumpur to Beijing, vanished without a trace, sending searchers across vast areas of the Indian Ocean.

Until the wreckage is found and examined, it will be impossible to say for sure what happened to the plane.

MALAYSIA ARLINES FLIGHT 17 : All 298 passengers and crew aboard Malaysia Airlines Flight 17 were killed when the Boeing 777 was shot down over rebel-held eastern Ukraine on July 17. A high-ranking rebel officer has acknowledged that rebels shot down the plane with a ground-to-air missile after mistaking it for a Ukrainian military plane. Russian media, however, claim the plane was shot down by a Ukrainian jet.

Dutch prosecutors, meanwhile, are coordinating an international criminal investigation into the downing, but have yet to name any suspects or say when or how charges might be brought.
See full story on nbcchicago.com