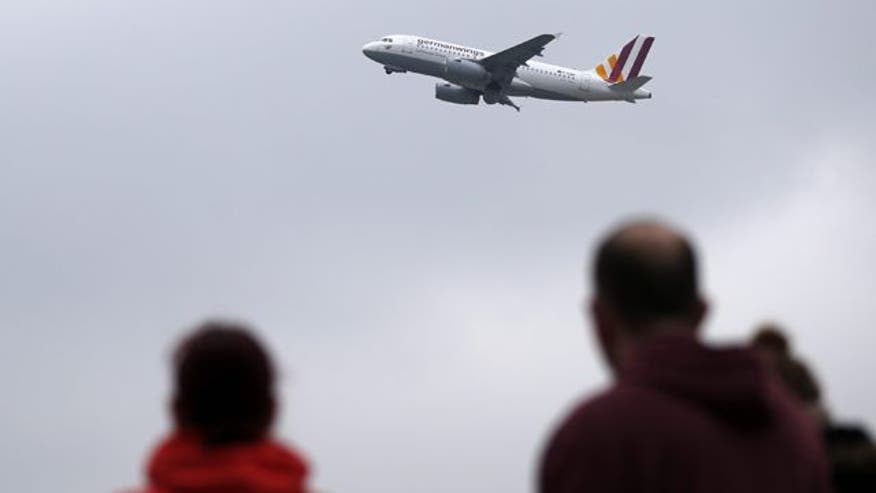 The Telegraph reported that Sonderheimer took an axe to the locked cockpit door in a last-ditch attempt to avert the crash. Minutes prior, Sondheimer was heard telling Lubitz that he was going to the bathroom and giving permission to Lubitz to take over. After the captain knocked on the door to get back into the cockpit, the plane began its descent prompting an alarm to sound.

The Journal said that while Lubitz had sought to conceal his mental illness, there was no evidence that the fear of losing his medical classification as being fit to fly triggered his actions, though "this would be a plausible explanation," the person said.
His pilot's license is up for renewal in July and would be in jeopardy if he was diagnosed as mentally ill.
The person told the Journal there was no evidence Lubitz was taking "mind-altering" medication that could have affected his judgment in the cockpit.
"When someone makes the same decision five or six times all leading toward one specific end you have to assume they are acting intentionally," the person told the paper, alluding to Mr. Lubitz's lack of reaction when urged by the pilot to open the locked cockpit door. Prosecutors said the cockpit voice recorder showed Lubitz breathing normally in the last moments of the flight, even as the pilot tried to get back into the cockpit and passengers screamed for their lives.
The Journal quoted a Lufthansa spokesman as saying: "All we know was that he had a clean background."
See full story on foxnews.com