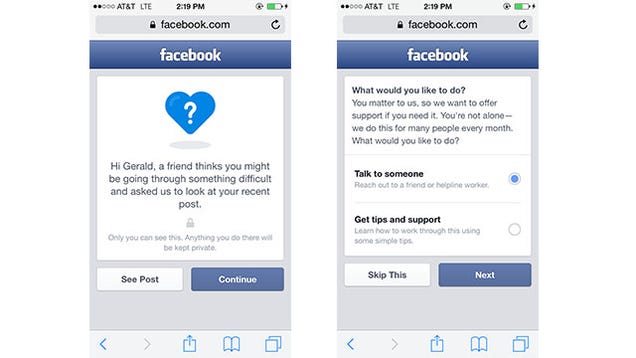 Facebook doesn't exactly have the greatest track record when it comes to sensitivity, but its newest tool (built in collaboration with National Suicide Prevention Lifeline) is thankfully bucking that trend.

Now, if you see a worrisome post from a friend and report it, Facebook will prompt them to get help on their next login after a third party reviews it.
That last part is key, because while information on who to talk to and where to get help can be wildly helpful, there will always be those looking to abuse the system.
The rollout will be happening over the next few months, but it will presumably come in as an option in the drop-down "report" menu within posts themselves. And if this helps even one person, it'll be worth it
See full story on gizmodo.com