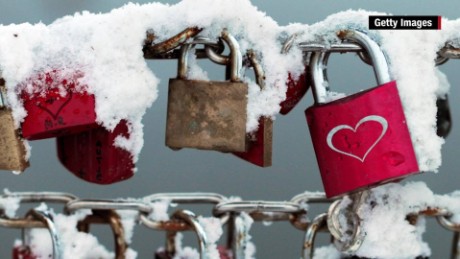 According to a study, the last of those mojo-killers — and the climate change that is causing more scorching hot days — could be bringing down the birth rate in the United States. Although the number of births in the United States went up last year for the first time since 2007, the U.S. birth rate has mostly been on the decline for at least a century. More couples have access to birth control and work opportunities for women have increased.
Over a larger period, this could mean about 100,000 fewer births in the United States every year, based on climate change models that predict the number of these really hot days will increase from the current number of about 30 a year to about 90.
"I wouldn't say it is the end of human civilization, but I would suggest it is going to add to the cost of climate change," said Alan Barreca, associate professor of economics at Tulane University. Barreca is the lead author of the study, which was published Wednesday by the National Bureau of Economic Research, a nonprofit economic research organization.
See full story on cnn.com